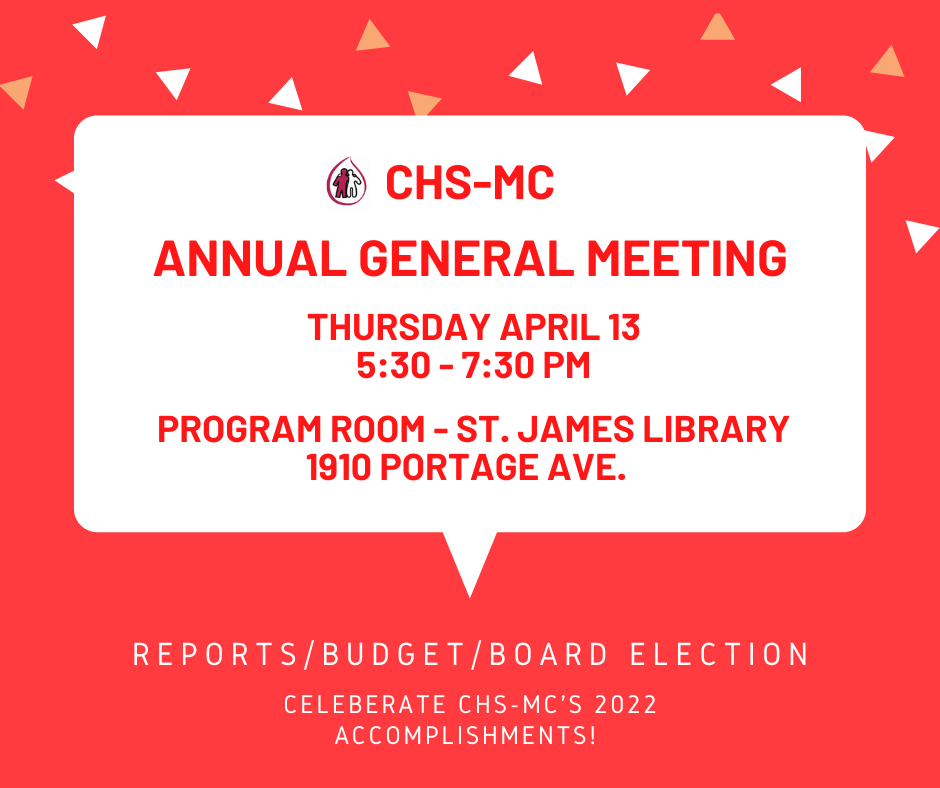 Join us for the CHS-MC AGM 
Join us in person at the St. James Library for the CHS-MC Annual General Meeting (AGM). The second-floor program room is accessible by elevator.
The Chapter is required to hold a meeting, once a year, to report our activities to the membership and public. It is an opportunity for registered members to receive the 2022 Financial Statement. Members over 18 will vote on the 2023 Budget, elect board directors, and all are welcome to ask questions or voice concerns. We will celebrate the accomplishments of the Chapter as the board President, the office staff and various committees will give reports. 
The AGM is an excellent opportunity to connect with Chapter members. Contact the Chapter office at info@hemophiliamb.ca or 204.775.8625 to register. Refreshments will be served. It will be great to see you!