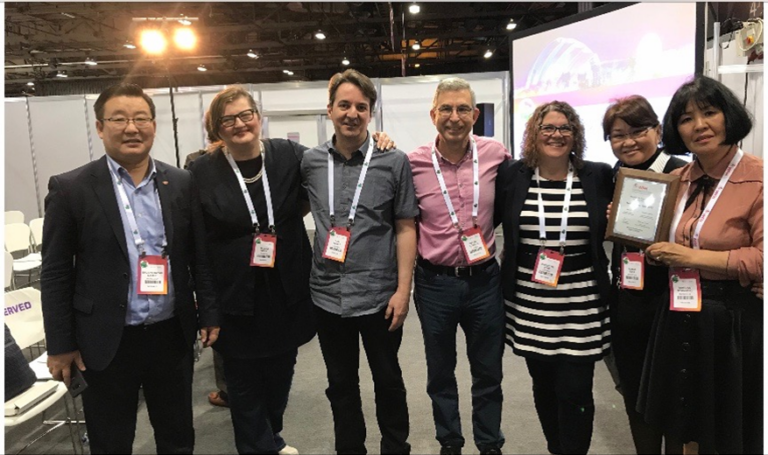 HOT Twinning Manitoba/Mongolia
The World Federation of Hemophilia Organization Twinning (HOT) Program creates short-term partnerships between patient groups in developing and developed countries. The Manitoba Chapter had a wonderful experience being twinned with the Mongolian National Association of Hemophilia from 2014 to 2019.  
Thanks to hard work and collaboration, the Mongolia-Manitoba twins were able to realize real improvements in care in Mongolia that will have a lasting impact on patients and medical professionals. Here are some thoughts on the fruitful collaboration, provided by the Manitoba Chapter of the Canadian Hemophilia Society (CHS-MC)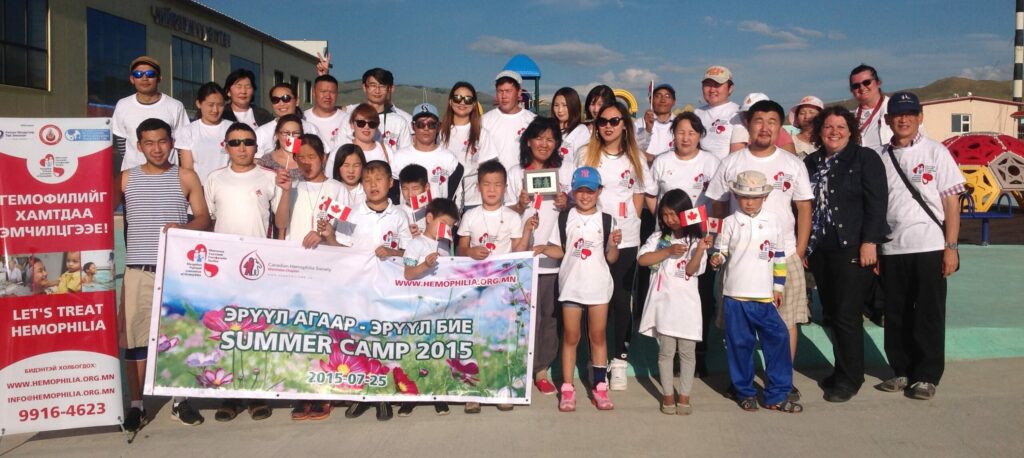 The success of the project demonstrates how it's possible for twins to target and approach an organization, write a proposal, get external funding and be independently successful. The MNAH had this to say about their collaboration with our organization: "From our side we want to highlight the benefits of this collaboration, which wouldn't have happened without the CHS-MC connecting us to the right people. Mongolian healthcare professionals must attend mandatory training regularly to collect credit hours to maintain their professional status. We are happy to say that the educational materials from WHO projects distributed to professionals have been accepted for eligible credit hours. This means more people will learn about hemophilia, since the training is very convenient, is accessible and free of charge."
While the software was a major achievement for the Mongolia-Manitoba twins, it wasn't the only benefit that our collaboration produced. For example, the CHS-MC were grateful for the continuing education delivered by renowned, retired physiotherapist Kathy Mulder to fifty healthcare providers including nurses, physiotherapists, primary physicians, hematologists and physiatrists. Attendees gained knowledge on the basics of hemophilia as well as in the areas of early intervention for all bleeds and the aggressive management of bleeds, both factor and non-factor related. Mulder's teachings were given with a view to minimizing arthropathy and providing options for managing arthropathy. Attendees received a Continuing Education certificate upon completion of the session.
Aside from the achievements outlined above, the Mongolia-Manitoba twins also printed and distributed a book on prophylaxis; organized a successful annual Education Day which included a Continuing Education Seminar; facilitated presentations on various subjects—public awareness by Christine Keilback, improved internal communication strategies for the members of the MNAH, and continued relationship building skills with Marc Tassé and the Canadian Embassy—developed relationships with external agencies, and built a funding proposal for a formal swimming program.
The CHS-MC and the MNAH are very pleased to be selected as WFH Twins of the Year for 2017. Our thanks go out to all who have supported this project over the years.
Photos from 1st visit to Mongolia
Click on a thumbnail and arrow through the photos.