The Canadian Hemophilia Society, Manitoba Chapter (CHS-MC) is a grassroots, non-profit charity organization dedicated to improving the lives of those with inherited bleeding disorders in the Province of Manitoba. We are not an agency of the United Way or funded by any other government agencies. Donations help fund many programs directly supporting children and adults living with hemophilia and other inherited bleeding disorders.
It is our mission to:
"improve the quality of life for those affected by hemophilia and other inherited bleeding disorders through support, service, research, education and advocacy."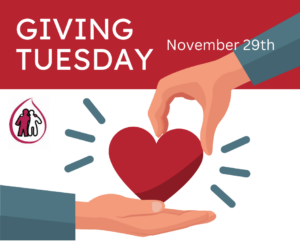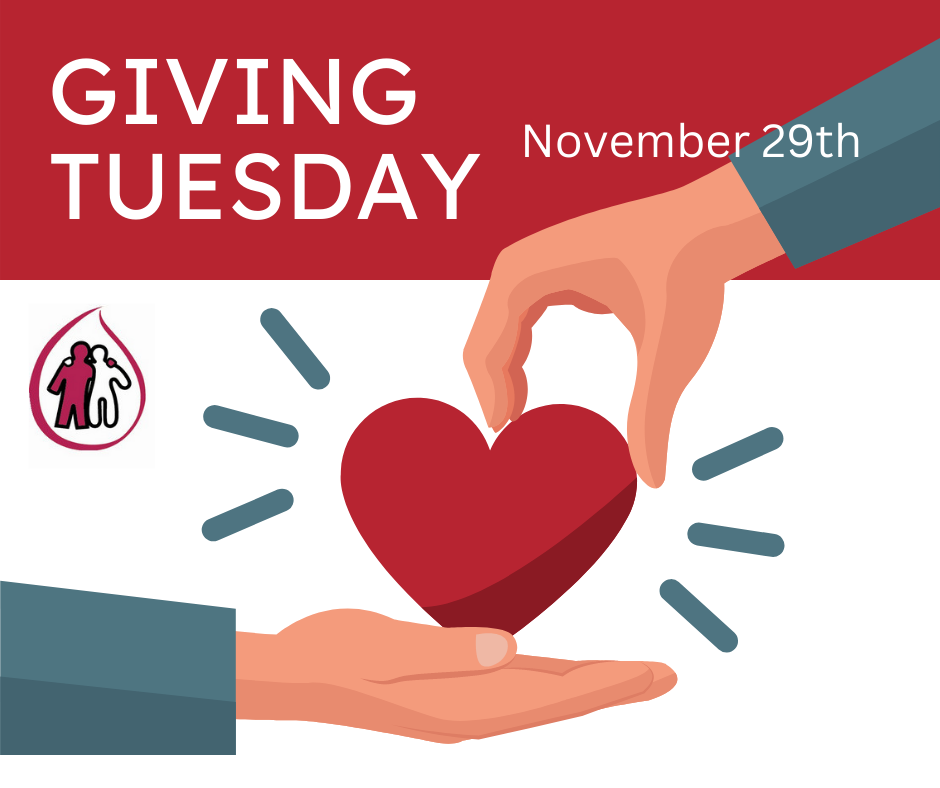 Giving Tuesday November 29th, 2022
While Black Friday and Cyber Monday are the biggest shopping days of the year, GivingTuesday on November 29th marks something greater. It's the global movement to do better for each other and the planet, through acts of generosity.
To celebrate the 10th year of GivingTuesday, we're giving you the chance to amplify your impact. Every donation made between November 15th to November 29th is an automatic entry to WIN a $5,000 CanadaHelps charity gift card* that can be used to further support the charities and causes you care about.
Please consider a Giving Tuesday donation through CanadaHelps secure online portal. Make a Donation
Online Donation
Online donations can be made through the secure services of CanadaHelps. You will receive a tax receipt directly from CanadaHelps. 
To Donate Online, Click here.
Donation by Mail
To mail a donation to the Chapter, please download and fill out a General Donation Form or an In Memorium form and post it to our office, Please do not mail cash.
Canadian Hemophilia Society, Manitoba Chapter
Suite 324, 120-1400 Ellice Ave.
Winnipeg, MB R3G 0J1
Charity BN 106846991RR0001
Donation by E-Transfer
The Chapter accepts donations via e-transfer. Please send your donation to the email address info@hemophiliamb.ca
Donation by Phone
We would be pleased to accept a credit card donation over the phone. Our office hours are Monday to Friday, from 9 am to 3 pm. Telephone: 204-775-8625