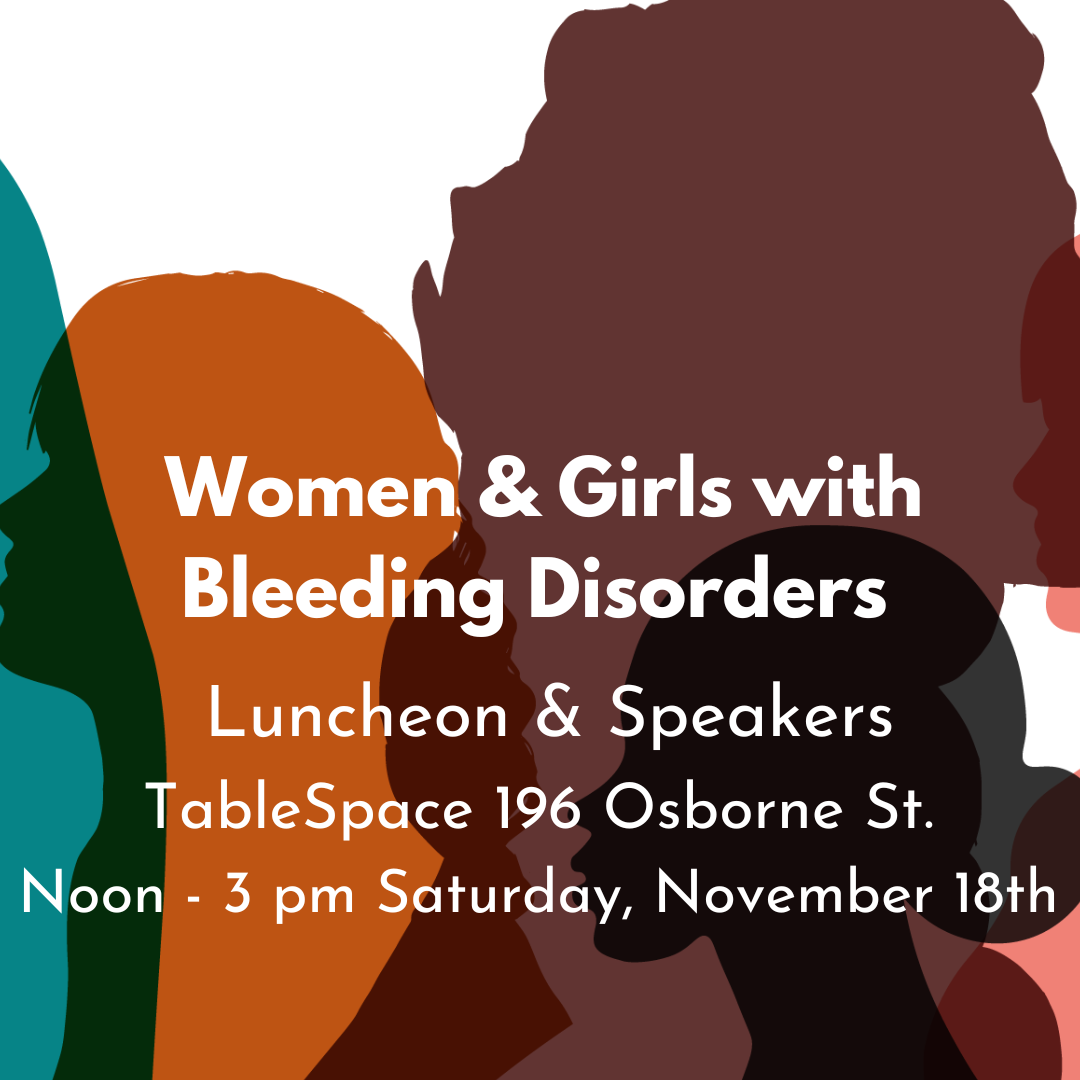 Join us for Lunch! 
CHS-MC is welcoming women, girls, and gender diverse people
with all inherited bleeding disorders (Von Willebrand, carriers of hemophilia,
rare disorders) to join us for lunch and guest speakers on Saturday, November
18th. Your family and support folks are welcome to attend! We will
be gathering for noon at TableSpace located at 196 Osborne St. There is parking
at the back and on the street.
The registration form includes your opportunity to order
your choice of complimentary lunch options from King + Bannatyne. Please
register by November 12th. https://tinyurl.com/448se9ms
The program includes these speakers and more are in the works:
Gynecological Surgery:  Joy, Hope and the Aversion of Disaster by Dr. Susan Elaine Gray
Menstrual Hygiene Management – Presented at CHS Rendez-Vous – Dr. Meghan Pike Dalhousie University
CHS-MC Public Health Project: Raising Awareness in Primary Care Settings – Milena Pirnat, MD, MSc