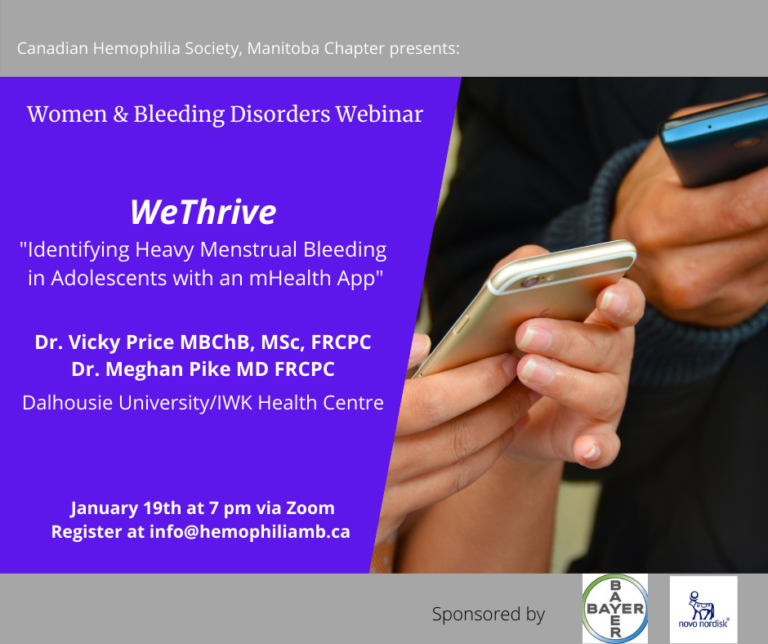 Please share this important information with your family. If heavy menstrual bleeding does not apply to you, there may be women or girls in your family who need this information. This presentation is especially important to families with adolescent or pre-adolescent girls to help identify heavy periods.  
Please register at http://ow.ly/M4bo50HqPlt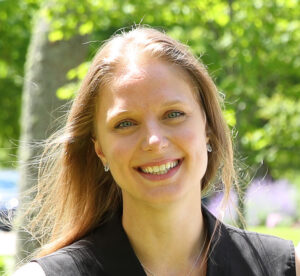 Dr. Meghan Pike is a second-year subspecialty resident in Pediatric-Hematology Oncology at Dalhousie University/IWK Health Centre. She completed her pediatrics training at Dalhousie in 2020 after receiving her medical degree in 2017. Throughout her training, she has worked on creating and validating the
Adolescent Menstrual Bleeding Questionnaire (aMBQ), designed to measure the impact of heavy menstrual bleeding on adolescentquality-of-life, which was recently published in RPTH. She secured a grant from the Canadian Hemophilia Society to develop an app to incorporate the aMBQ. The app, called WeThrive, can identify adolescents who have heavy menstrual bleeding; it officially launched on November 10th, 2021! Dr. Pike's research interests include bleeding disorders, patient-reported outcome measures and advocacy for menstruators.