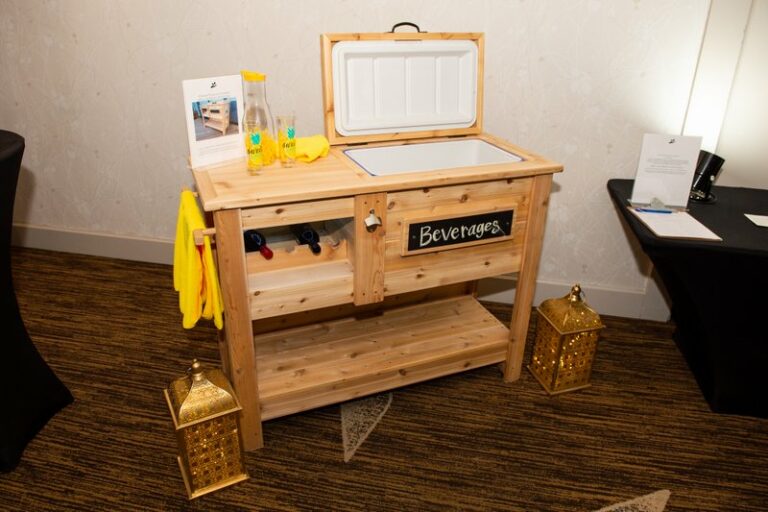 Can you help the CHS-MC 2022 Gala Committee? 
Chapter member John Rogasky, made this outdoor cedar bar with a cooler and donated it to the 2020 Gala. Do you have something you would like to donate for a prize? We can issue a tax receipt for the value of your donation. We are looking for the following: 
Gift cards in any denomination. We will add them to prizes or use them to purchase prizes. This is a huge help to us! This might help you re-gift a card you got as a gift, but you can't use. We can use gift cards from local restaurants, coffee shops, garden centers, electronics stores or even Canadian Tire. 
New items such as re-gifting something you can't use. We make a variety of prize packages and are always looking for gifts of cooking items, outdoor items, merchandise from the Jets and Blue Bombers, and personal care products. Let us know what you have! 
Silent Auction items include pieces like John's, pictured above. Donations for the Silent Auction can include original art pieces, sports memorabilia, vacation rentals, homemade quilt, jewelry and more.
If you have something to donate or would like to talk about something you are considering, please email or call Christine at the Chapter office. We can arrange to pick up your donation. info@hemophiliamb.ca or 204.775.8625