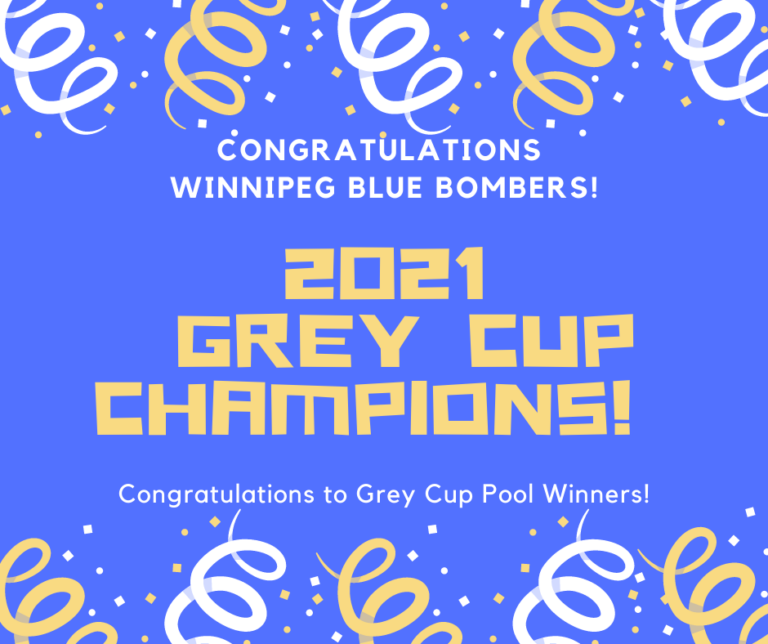 Prize Winners
Do you have a winning CHS-MC Grey Cup Pool ticket? The committee will be sorting the stubs on Thursday December 16th and the cheques will go out on the 17th. Did you fill out your mailing address on the stub? If not, leave us a message  with your address at 204.775.8625. 
Confused about how the overtime win will affect your tickets? 
That sure was a nail biter! Here is some information regarding the Grey Cup Pool tickets. We have winners for the end of first, second and third quarter scores and for score changes and the automatic winners (0-0 & 29-29). There was a question regarding the overtime, asking if the score at the end of the 4th quarter is entitled to an end of a quarter prize. Sorry, the answer is no. Our tickets award the end of game score. That is the final game score. The person with the correct score before overtime will get a score change prize of $25.