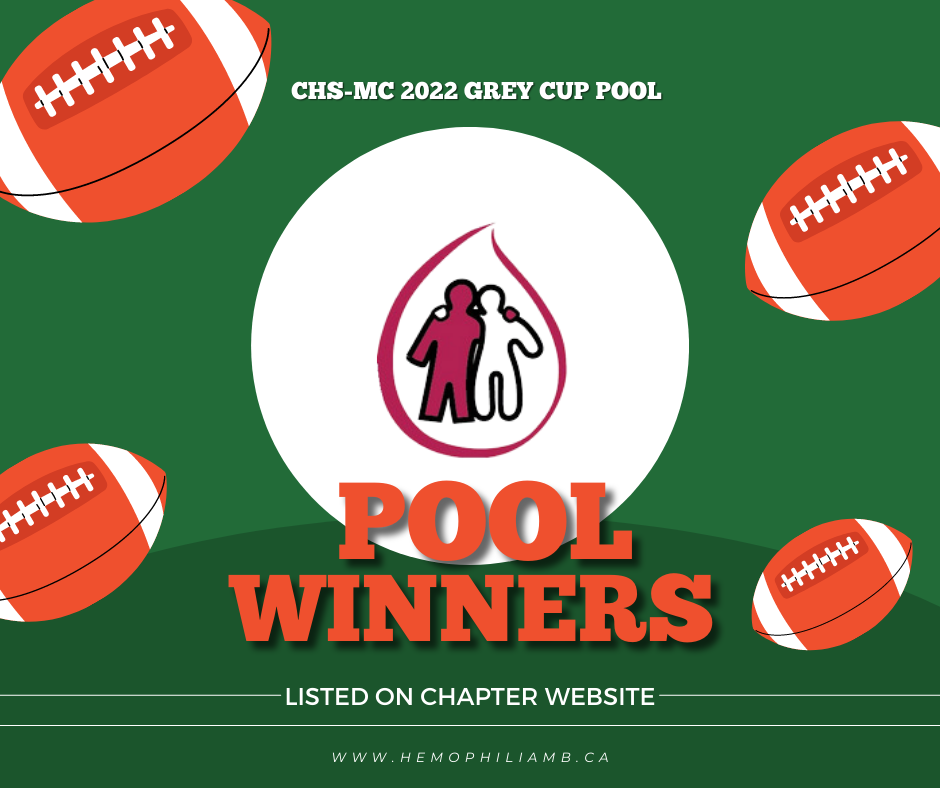 Congratulations Winners!
Series A Winners
R. Chlopecki, L. Lontra, S. Friesen, H. Dyck, J. Derhak, K. Aiello, P. Burke, C. Lake, G. Lewco, A. Stocki, S. Penner, L. Martin, B. Tait, D. Begley, W. Thom, K. Doerksen, R. Duncan, J. Rak, D. Burke, D. Mackintosh
Series B Winners
D. Fey, A. Gara, S. Kereliuk, C. Gawazuk, N. Hebert, R. Ives, J. Nosaty, M. Kauenhowen, E. Benson, K. Prestayko, J. Ruban, J. Heming, B. Pooles, E. Delannoy, S. Sokora, K. Rusnak, J. Finken, S. Chittick, A. Patolot, D. McGregor
Thank You to Our Volunteers! 
It takes a lot of great people to sell out two complete pools! We are grateful to these folks for raising the funds to support Chapter programs and direct services supporting the bleeding disorders community in Manitoba. 
B. Jones, B. McDowell, B Featherstone, B & K Cameron, C. Jones, C. Prestayko, D. Wolanski, D. Beljanic, A & K  Dudych, I. Laxson, J. Rebeiro, J. Sodor, J. Rogasky, K. Mulder, LA. Nichol, M. Decker, S. Penner, S. Keilback, S. Sadwoy, T. Tavares, T. Westwood