Hemlibra: Great Expectations? Webinar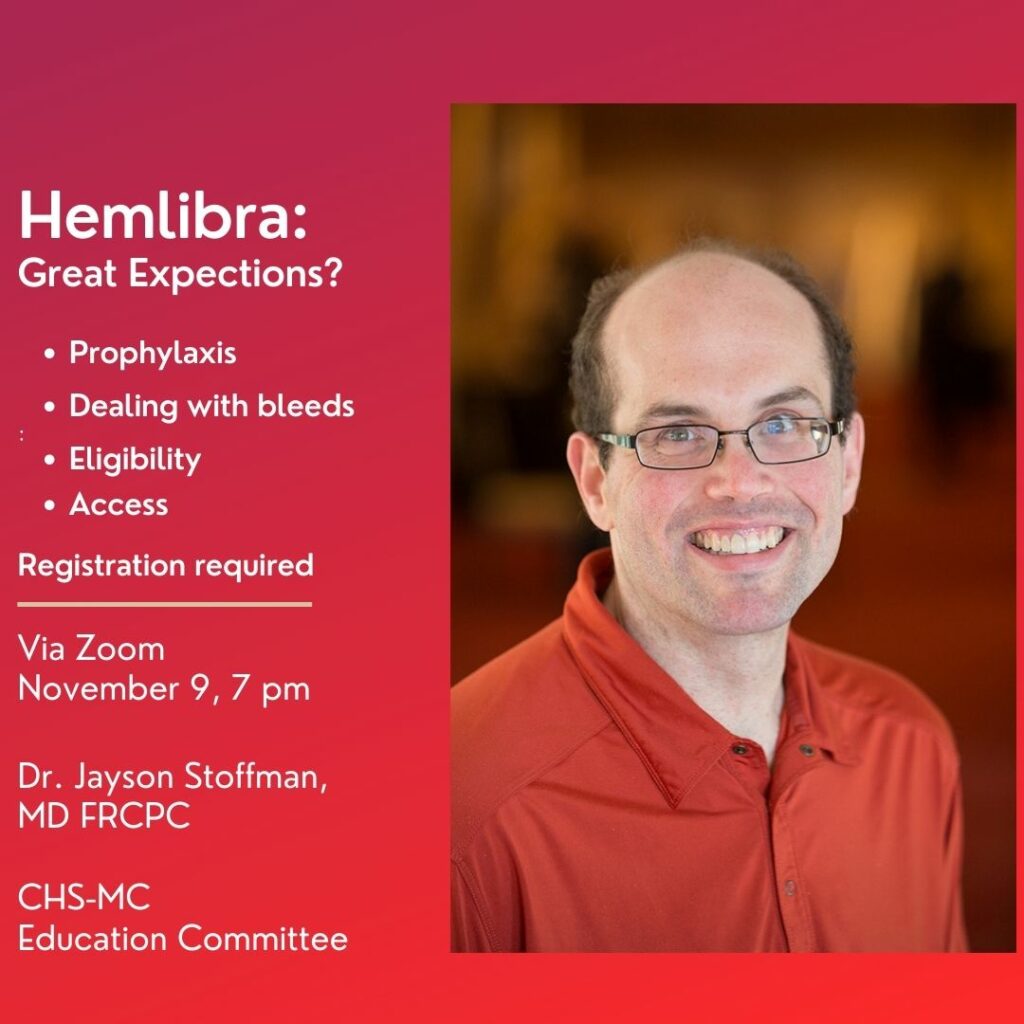 Do you have questions about Hemlibra? Join us for this webinar with Dr. Jayson Stoffman on November 9th. To register: http://ow.ly/wfJB50GqW9k
Please take the opportunity to include any questions you may have for Dr. Stoffman on the registration form. We will send him the questions in advance of the presentation. 
We will send all the registrants the login for the webinar the morning of November 9th. 
For more information about Hemlibra, please visit Hemlibra Access on the CHS website.