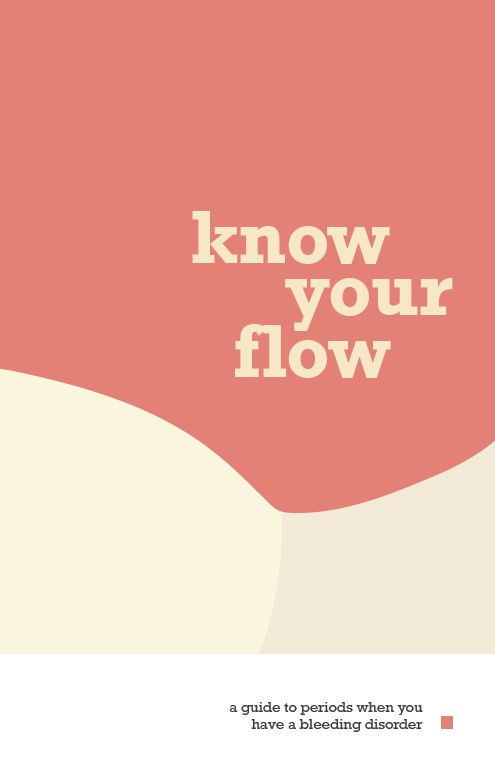 New Resource 2022! 
Novo Nordisk Canada has partnered together with Dr. Anthony Chan and the team at the McMaster Children's Hospital to co-develop an educational booklet for girls with bleeding disorders to help prepare them and their caregivers for menarche (the first menstrual period). 
This booklet was developed with input from a multidisciplinary group of 27 health care providers. It includes perspectives from pediatric and adult hematology, obstetrics and gynecology, nursing, physiotherapy, social work, primary care and emergency medicine. Importantly, it was also shaped by the lived experiences and advice shared by 19 girls and women with bleeding disorders and their caregivers from across Canada. Together, their insights were brought together in Know Your Flow_A guide to periods when you have a bleeding disorder (EN)
More resources for women and girls with bleeding disorders can be found in the Women's Health section.