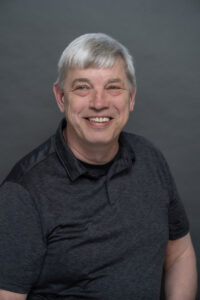 Chair, Healthy Aging Committee

Member, Chapter Collaboration Council 
John has been an active member of the Chapter since 2005, serving many aspects of bleeding disorder's needs. His current focus is aimed at aging with a bleeding disorder, as it brings new challenges to our membership. John's commitment to the Chapter stems from seeing a need in the rare bleeding disorders community and aligning those with the CHS-MC Chapter. John is the Chapter's representative on the newly formed CHS Chapter Collaboration Council. 
2007 Volunteer of the Year

2014 Stuart Johnson Award